We are committed to providing innovative solutions offering advancements in ophthalmic surgery, diagnostics and more from manufacturers of the highest quality.
XL OPTIC - VISION WITHOUT LIMITS
CORONET® Surgical Trainer
The CORONET® Surgical Trainer is a unique EK wetlab training device that has been designed to provide reliable AC depth control.
A pupil dilator that is fast and easy to insert and remove, requires minimal intraocular manipulations, provides adequate pupil size and does not interfere with surgery.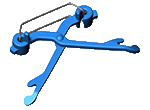 DALK Clear-Vue™ Recipient Vacuum Trephine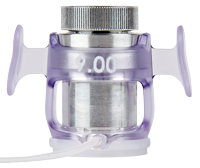 The CORONET® DALK Clear-Vue™ Recipient Vacuum Trephine requires no calibration, and allows a DALK incision to be performed in three simple steps.
Some of our specialist suppliers include